Branding —


Art direction
Graphic Design
Matchbaker connects ingredients as diverse as apple pie, jelly beans and bananas in made-to-measure desserts. For Matchbaker's image I sought to build a romantic but modern backdrop that communicates the brand's value proposition: the client chooses their most intense cravings, regardless of whether they go with each other, and an expert baker will make them match in a unique dessert.
__
Matchbaker conecta ingredientes tan diversos como el pastel de manzana, las gomitas de dulce o el plátano en postres hechos a la medida del cliente. En la imagen de Matchbaker busqué establecer un ambiente romántico pero moderno que comunica la premisa de la marca: el cliente escoge sus antojos más fuertes, sin importar que no tengan relación entre ellos, y un panadero experto se dedica a hacer un match entre ellos para cocinar un platillo único.
Labels were made in different sizes and with fillable gaps,
in order to be flexible with each different dessert and pastries that the bakery may encounter.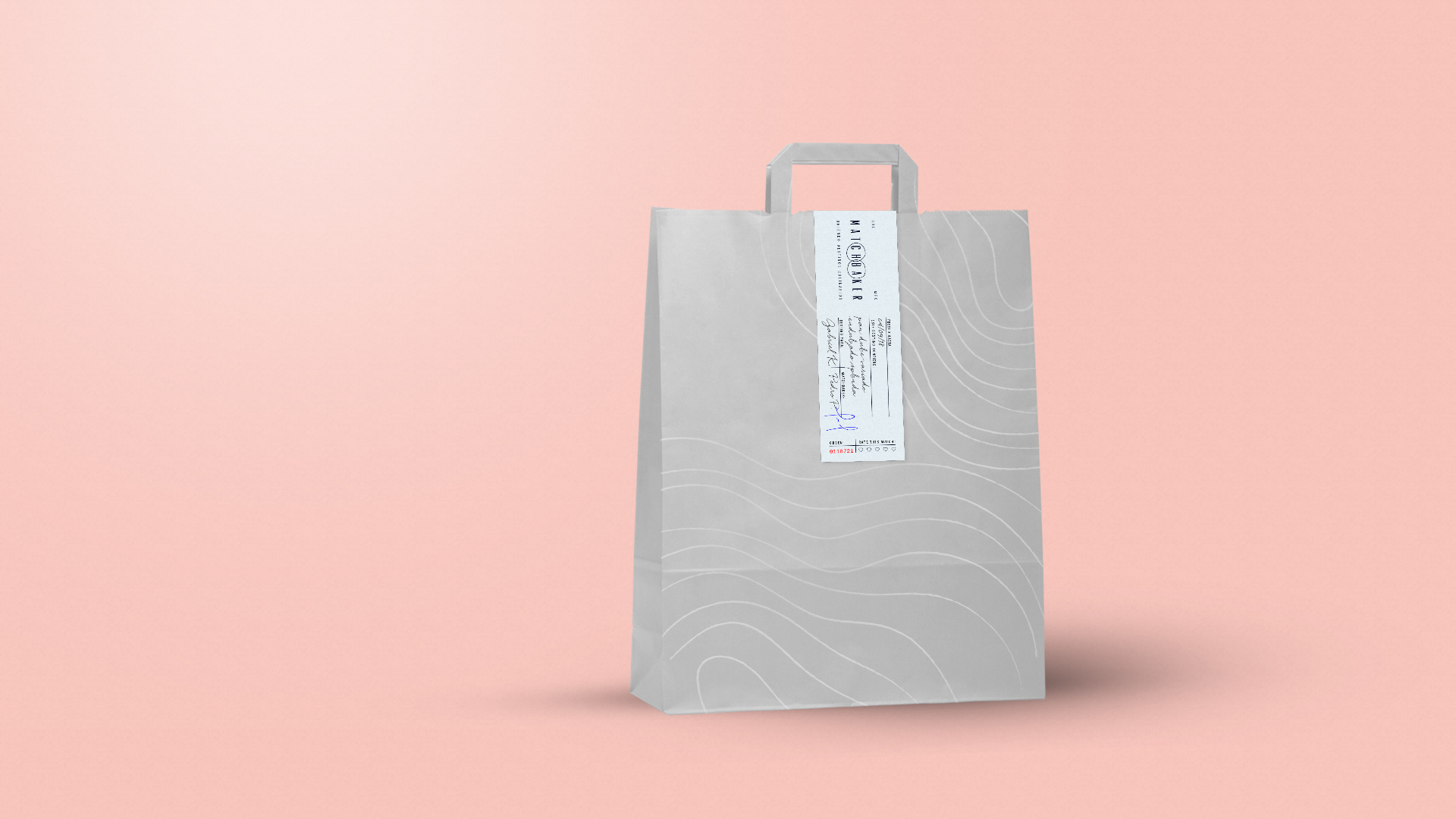 A wrapping paper was designed to wrap all kinds of boxes of pastries.
The pattern of the wrapping paper was inspired by the batter used in the making of pastries.